Private Parties Draw the Year to a Close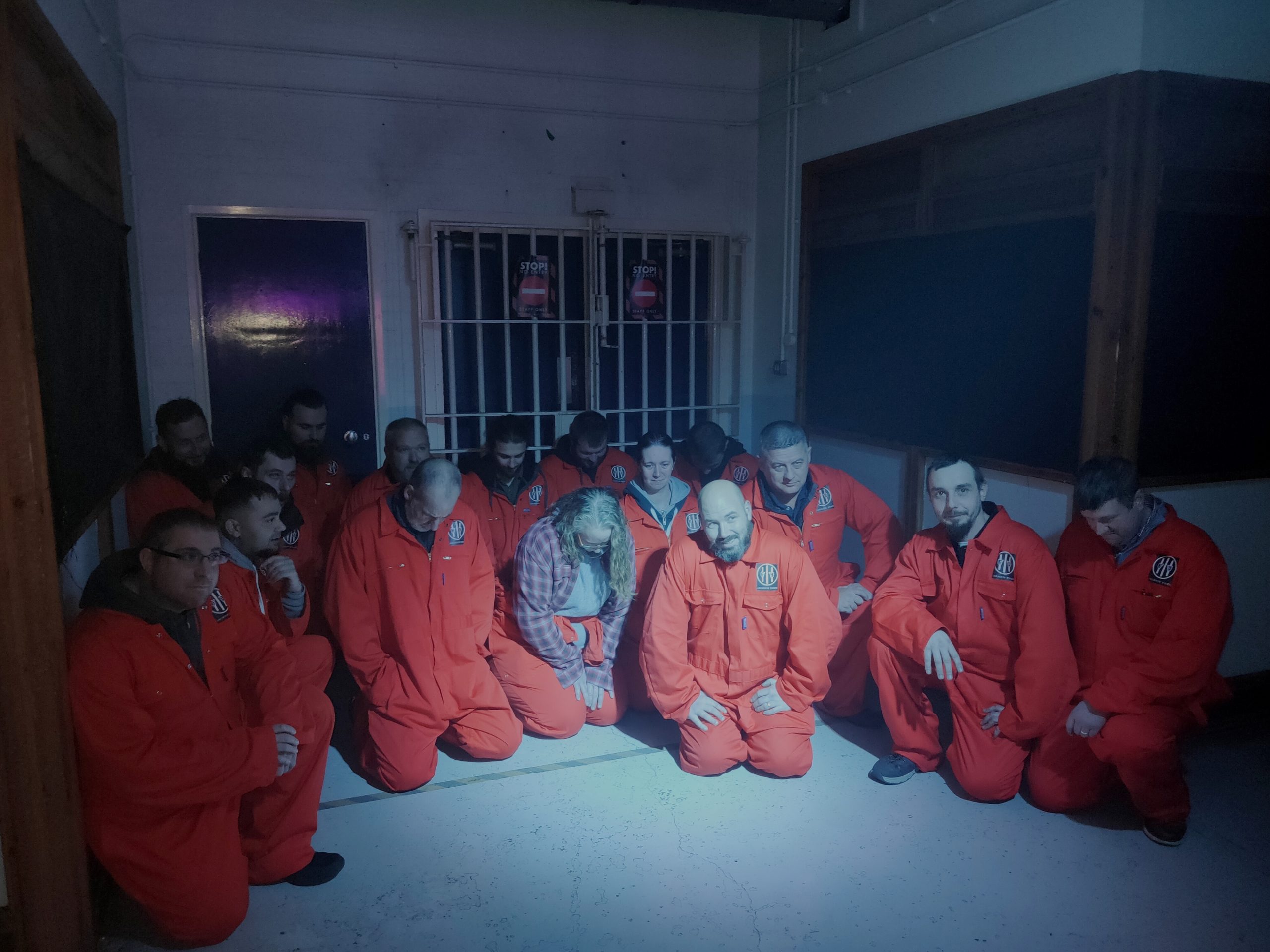 Christmas is the best time of year for gathering friends, family and work colleagues. It gives us all a chance to reflect on those most important to us and creates a great excuse for having fun whilst doing so.
We have had the pleasure of welcoming multiple private groups throughout December all keen to get stuck into a wide variety of activities. From birthday parties to corporate Christmas team building days, it's safe to say there hasn't been a dull day behind our walls.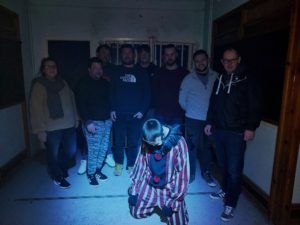 Howden's, a company local to Shepton Mallet, joined us on a corporate day to celebrate the holidays with their team. Choosing our Christmas corporate package, the group spent the day trying their hand at our Escape Rooms as well as attempting to solve our puzzle boxes all whilst evading the Hunter in Turf Wars.
Beginning with the Prisoner Experience, our bright orange jumpsuits were handed out to each member of the group in order to be being into the prison like inmates by their Officer, Erin. Being asked to confess their crimes, we think the justice system may have been a tad harsh with crimes being confessed such as "used Chris' pen", "didn't fill out productivity sheet" and "not following reports," landing them behind bars for the day by their employers! Being described as well behaved, the group had a fantastic day with us, escaping The Cell with 17 minutes left and by the skin of their teeth and completing Turf Wars with a nail biting 20 seconds to go! Deciding to turn the tables in Turf Wars however, we think the group choosing to hunt the Hunter may have been instrumental in this close call.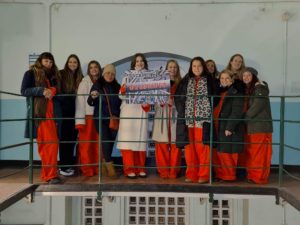 The Newt in Somerset, another Christmas Party who joined us for the festive period had time set aside to take a Self-Guided Tour of the prison, taking in the long history of the site at their own pace before attempting to break out of The Cell. With all 3 groups escaping, this seemed to be a very intelligent group of participants with the leading group escaping in just 41 minutes! From being shocked at Jenny turning from welcoming host to Prison Officer, "She was nice 5 minutes ago!" was a sentence that was heard ringing true.
The Cell, full of puzzles to hinder any escape from a real prison cell, also has a few surprises hidden amongst the clues. All we will say is that this group took a good chunk of time trying to decipher if reaching into the toilet was the right idea or not!
As 2022 came to a close, we reflected back on not just a busy month but a wonderful year full of escaping cells, Prosecco afternoons and being hunted within the walls of this decommissioned prison which offers "Certainly a different type of event!" – Truhouse.
If you're looking for something to get together with friends and family to do in the new year, enquire with us today – let's discover how we can add something different and exciting to your next celebration.