Kids Go Free this October Half Term at Shepton Mallet Prison!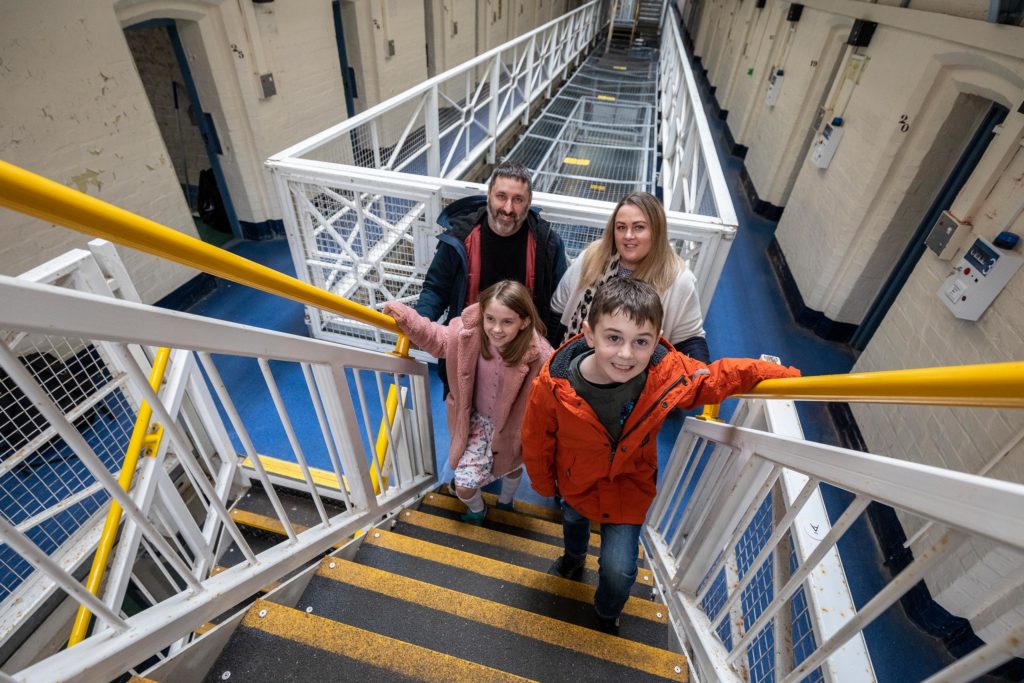 We're offering great value for money this October half term with FREE tickets for children on all Self-Guided and Guided Tours! Buy online or onsite to redeem up to 2 free child tickets for every group booking from 21st October – 5th November.
Shepton Mallet Prison is the perfect place for your family day out this autumn. With historic Guided Tours, spooky Ghost Tours, and Escape Rooms there is something for everyone at Shepton Mallet Prison.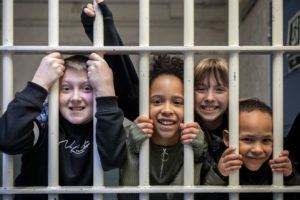 October half term behind bars — Kids go FREE!
Join our Prison Officers on a Guided Tour to hear over 400 years of history come to life. You will explore two traditional Victorian prison wings and have the opportunity to experience what it's like to be locked behind the steel doors of a real cell, as you step into life as a prisoner! This tour is suitable for all ages.
Prefer to take things at your own pace? Opt for a Self-Guided Tour instead. Use our map to navigate the prison and soak up the atmosphere whilst completing one of our Activity Booklets, available in 3 difficulty levels to challenge all ages. Take in the facts from information boards throughout the prison.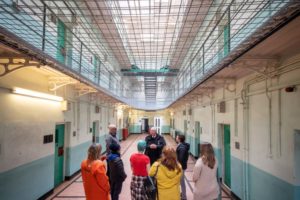 The spookiest escape rooms in Somerset
Did you know that Shepton Mallet Prison is home to many ghosts and paranormal encounters? Why not test your nerves and your problem-solving skills with our escape rooms. Lock yourself and your family in a real prison cell and use the clues you find to escape. Our immersive, one-of-a-kind escape rooms are the perfect way to do the time without committing the crime.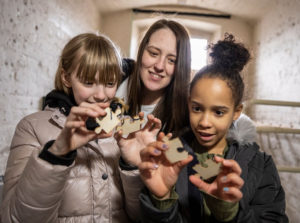 Are you ready for a spooktacular Halloween?
Whatever you get involved with, Shepton Mallet Prison offers something to keep everyone fascinated, no matter the weather this October half term. What are you waiting for? It's time to put those pumpkins down and carve new memories instead, we can't wait to meet you!