December's Educational Tours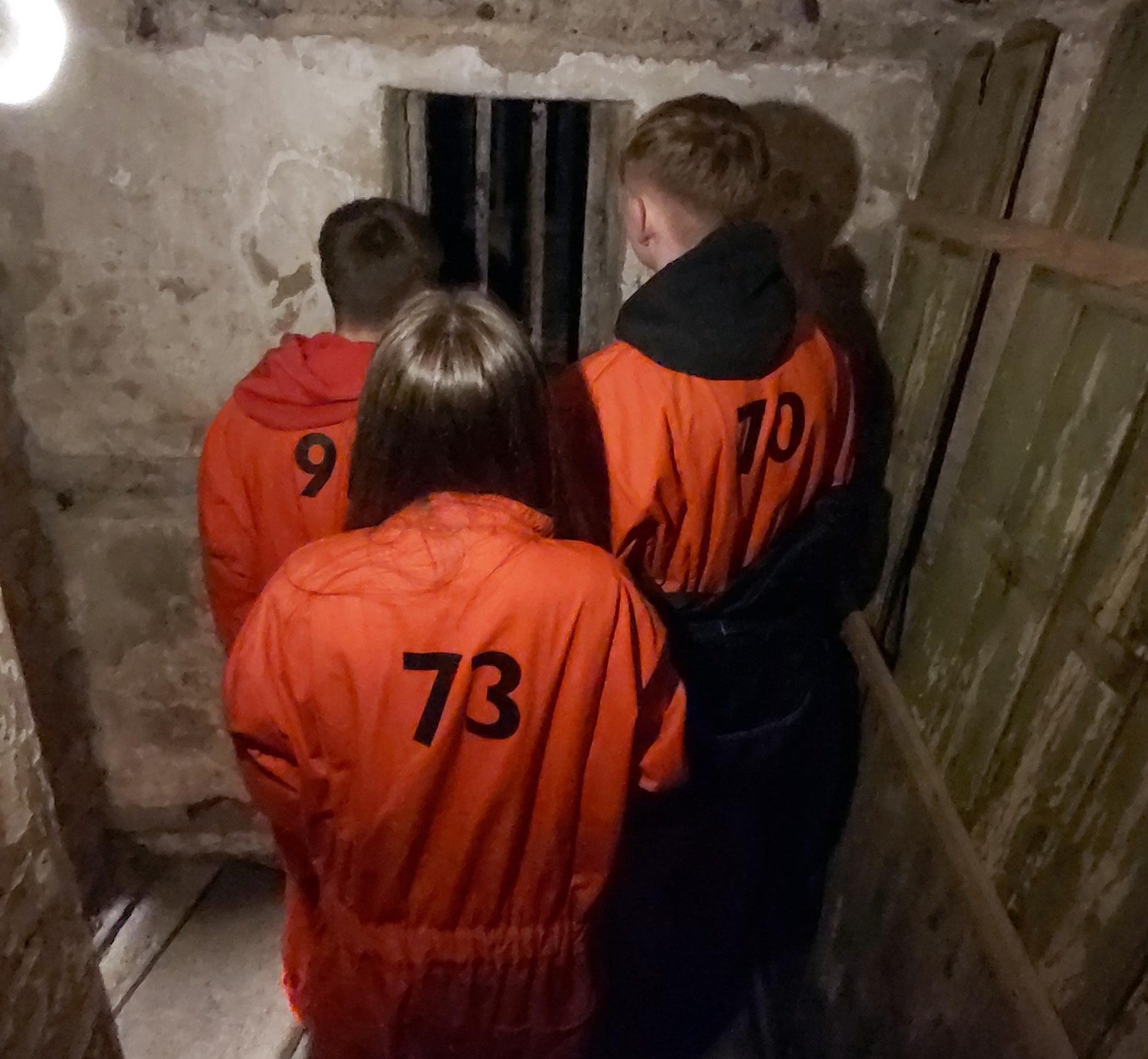 The farewell month of 2022 hosted an incredible footfall of students eager to immerse themselves in one final educational trip for the year at Shepton Mallet Prison.
Braving the chilly prison wings, students sought comfort in the extra layers offered by our bright orange prison jumpsuits, issued at the start of their Prisoner Experience. Whilst normally a cold day out in the winter months, the freezing temperatures we saw in December created an atmosphere hard to replicate without visiting a real prison dating back over 350 years. Luckily our fantastic staff and on-site cafeteria are well equipped in keeping our visitors warm in the winter months and experienced several record-breaking days of hot chocolate and tea sales.
Taunton Partnership spent two days with us, bringing their Year 10 and Year 11 students. Fascinated by the sheer size of the prison the students spent 5 minutes in silence getting an experience inside one of the cells dating back to the 1600's. There was some singing heard whilst they were locked away, but as it was December, they could be forgiven for singing an odd carol or two.
The In-Cell Experience was popular once again throughout the month with Huish Episcope School using the chilling temperatures as extra incentive to escape and Marling Group proving they were an intelligent set of students with 2 of their groups escaping in a very impressive 15 minutes!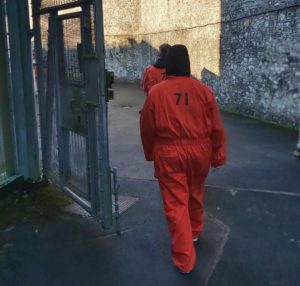 Whilst excitement was brewing with Christmas around the corner, all the students were full of amusing anecdotes and humour whilst still being brilliantly well behaved during their fully immersive Prisoner Experience.
Travelling from near the Brecon Beacons, Merthyr Tydfil school wanted to know how a full body search is carrier out when inmates are processed into prison. The Prison Officer explained how the procedure is conducted by an Officer and how the searches are carried out to ensure that inmates aren't concealing any illegal weapons or any other contraband items.
Dovecote School were a pleasure to welcome, with very well-behaved and engaged students, asking lots of questions. They all grew in confidence as the visit and tour progressed and enjoyed spending their allowance in the souvenir shop. One student would not leave until she had purchased all she could with her £10 allowance.
Closing the gates on a wonderful year of Educational Visits, Shepton Mallet Prison would like to give a huge round of applause for every pupil who ended 2022 on such a high. Keep your eyes peeled over the next few months to see what exciting things we have around the corner for students in 2023.
Are you looking to plan an immersive and intuitive Educational Experience? Enquire with us today to book your next visit!