Shepton Mallet Prison Welcomes Masses of University students for an Educational Journey Behind Bars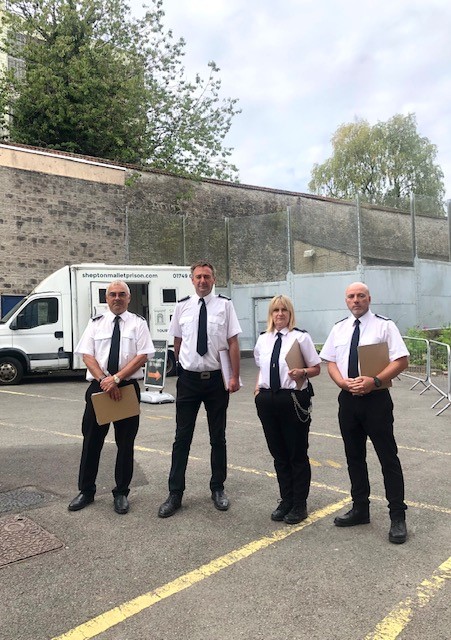 It's a new month and a new start to the academic year, and we were delighted to be visited by a large number of university students.
We welcomed over 100 brand new first year students from the University of South Wales (USW) on 20th September. They were studying a variety of degree courses including Criminology, Law and Justice and Sociology. Their visit was on their very first day of term – what an introduction to a new programme of study! Officer Jason described them as 'awestruck' and quiet. They probably had not realised they would be visiting a 400-year-old prison like Shepton Mallet Prison on their first day of term. Despite not knowing each other well, they all worked in teams and successfully completed the super hard In-Cell Experience activity. The Officers all felt the students were very suited to the topics they had chosen to study. After building up an appetite, the students all enjoyed a prisoner lunch.
We enjoyed a visit from the University of the West of England (UWE), with 40 students experiencing prison life. Mainly studying Criminology and Law, they were shocked at the toilet facilities (or lack of!) over the centuries as well as the severity of the death penalty and hard labour regimes of the 19th century. Rather alarmingly, several students felt the cells on B Wing were better than their student accommodation.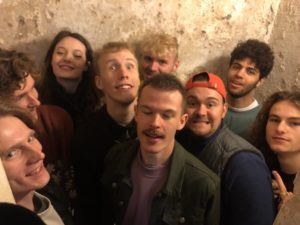 We were also visited by first year students from the Bristol School of Acting who had plenty of questions and opinions on a wide-ranging number of topics, including the death penalty. Some students refused point blank to enter the execution room. Let's hope they never have to act the part of a prisoner on death row in a future play or film! However, they thoroughly enjoyed their visit, and some wanted to come back to have a look around by themselves.
Finally, Sturminster High School visited us with 18 Psychology and Sociology A Level students. Unfortunately, their visit was delayed by two days due to the sad events of the Queen's funeral and an unexpected Bank Holiday. However, this did not deter them from enjoying their visit. They all changed into their orange boilersuits as part of the Prisoner Experience activity, with some reporting rather dubious crimes such as drug dealing, kidnapping and a teacher who admitted to cruelty to children. Fortunately, it was all tongue in cheek and we are glad to report none of the crimes confessed on the day were real. The students worked well in teams with most successfully completing the In-Cell Experience. Fascinated by the hanging shed and executions, they started to debate the pros and cons of corporal punishments and whether deterrent actually works. We think this debate will continue back in the classroom as a part of their subject curriculum!
We received this feedback from one of the educators at Bristol School of Acting:
"Hi team,

Thank you very much for having us over at the prison today, the trip was incredibly insightful and well led. Please see the photo of our lovely cast crammed into the holding cell attached, as requested! All consented to the sharing of the photograph." – Natalia
Next month we have 89 different schools visiting us and a group of Brownies. Look out for next month's blog to see how they all get on!
To book your Educational Trip with us please visit: https://www.sheptonmalletprison.com/education/