Hens, Stags and Birthday Visits May 2022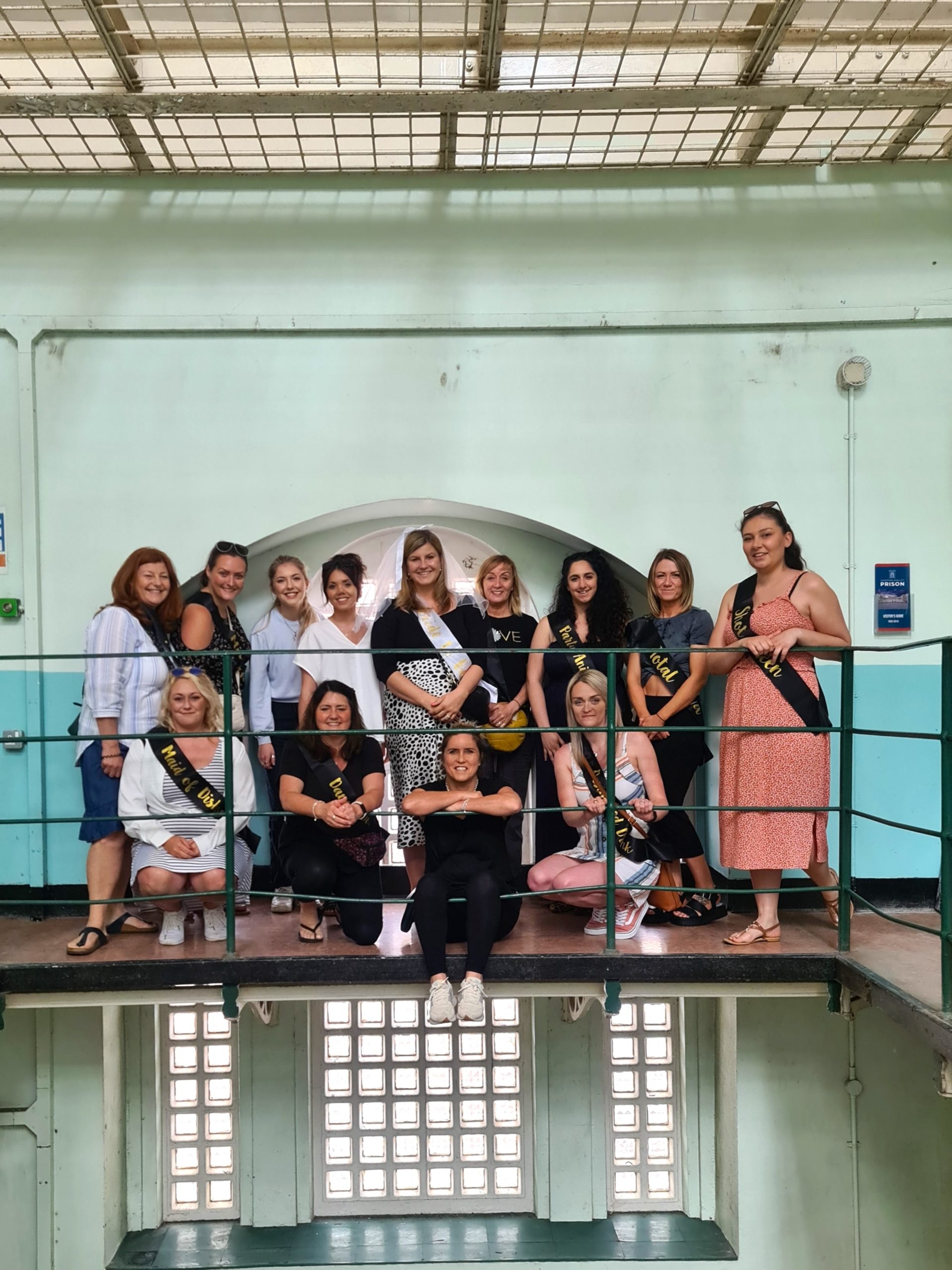 We kicked off the 'Cell'abratory Parties this month with a Hen Do organised by Georgie, opting for an Escape Room and Mini Tour. This lovely group of Hens couldn't wait to get started with the Escape Room. Once they split into smaller groups, they challenged each other to see who could make their way to freedom first!
The fastest group got out with 16 minutes to spare. The next group to escape was the bride-to-be's, with just a couple of minutes left on the clock; no doubt spurred on in the final stages by an Amazon notification that alcohol had been delivered at home! They also provided the best screams of the day, taken slightly by surprise when Officer Jenny checked in on them.
Sadly, one group didn't manage to beat the timer, having missed a vital clue and now have to miss the wedding as they are serving time at Shepton Mallet Prison.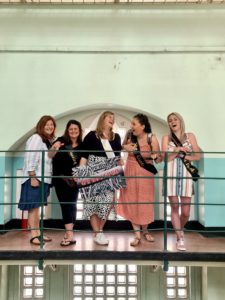 After managing to convince their officer to let the final group out of their cell, the group went on a Mini Tour of the prison. They asked lots of questions and explored some of the oldest nooks and crannies, although they couldn't get out of our 1600's cell fast enough!
The following week, hens descended on the prison once again! This time, Jade was our bride-to-be. Perhaps the most interesting crime committed was that of the ghostbuster serial killer. Two of the groups managed to escape the clutches of their ringleader; however, two groups were left to the mercy of their former boss! Thoroughly enjoyed by all, the hens have said they will return in the future, which we are looking forward to.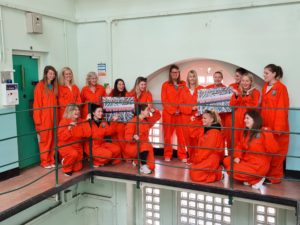 For our final party of the month, we welcomed Kingship Farming and Conservation through our doors. Having processed scrumpers and sheep rustlers alike, they divided themselves into two groups: one group took on the Escape Rooms while the other tackled Turf Wars. There were winners and lifers from the Escape Rooms, and the gang tackling Turf Wars were put to the test. Tasked with trying to solve a number of puzzles, they also had to evade capture while being hunted by a slightly deranged clown. They hid, they ran, they dodged, and they occasionally surrendered one member of the team as a human sacrifice. This activity definitely got their adrenaline pumping and their hearts racing. In the end, they were successful in defeating their hunter, and lived to taste freedom and reunite with their colleagues.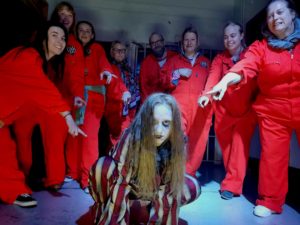 We look forward to seeing who and what the next month brings!