Welcoming in the new year with our first Educational Visits of 2023.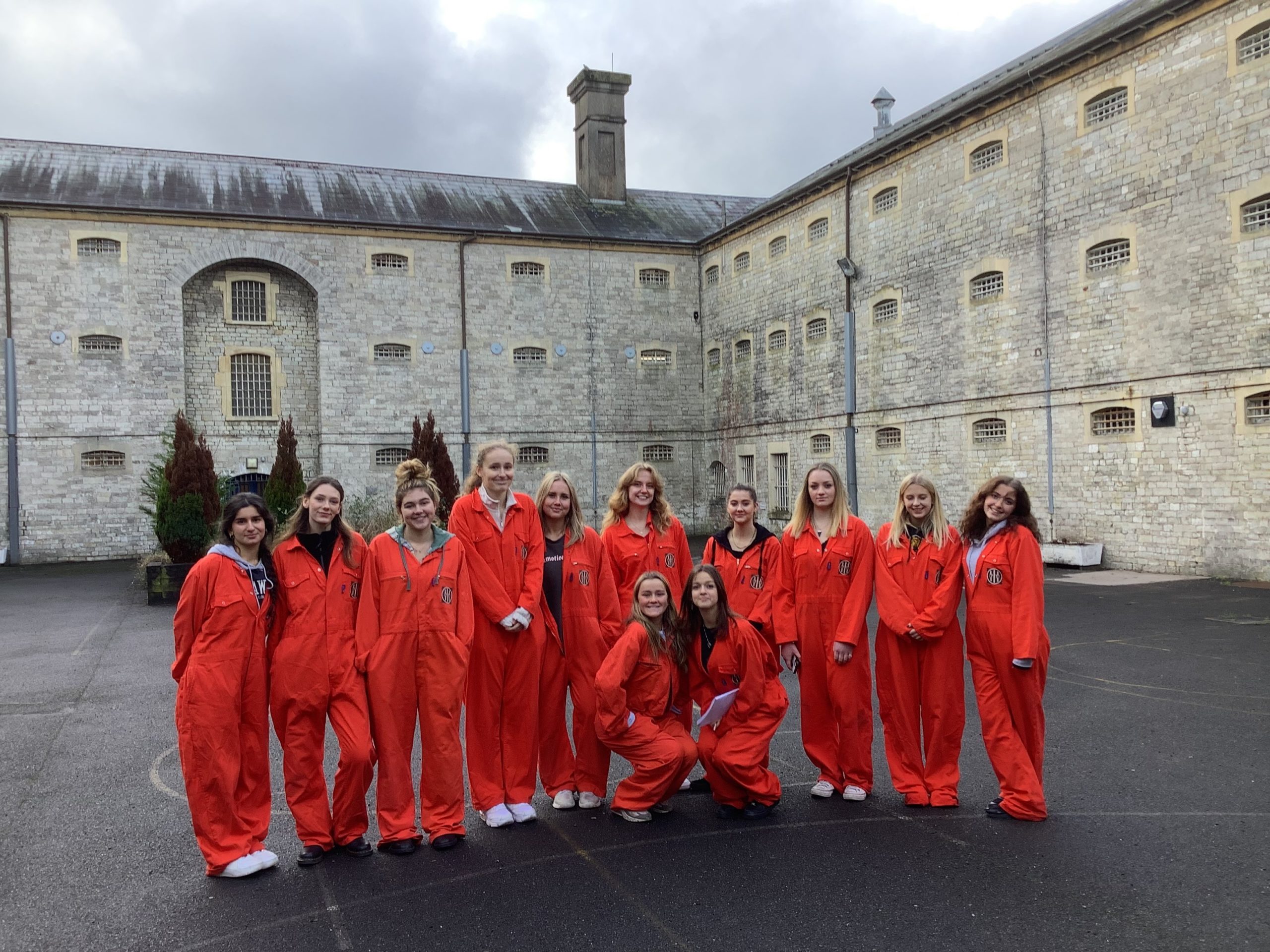 Welcoming in a new year is always a chance for a fresh start, with a blank page and a new chapter, there are endless opportunities for the year ahead.
January has already kicked off an incredible year for Shepton Mallet Prison. If you've been keeping your eyes on our website, you will have seen that we have recently announced a brand-new Education Behind Bars Programme for 2023!
Created by a team of specialists in education and history, the Education Behind Bars Programme is aligned with the national curriculum and has been designed to support learning through thought provoking exercises and activities.
Find out more about this fantastic programme, follow the link below and get in touch with our Sales Team to see how we can shape your next Educational Visit.
Before our new programme starts on 27th February, we've still had plenty of time to welcome in hundreds of students throughout January, all eager to jump into the history and the immersion of our Victorian Prison.
We had the pleasure of welcoming Sixth Form students from Talbot Heath this month. Joining their Tour Guide, Maurice, the students donned their orange jumpsuits for their Prisoner Experience and spent the morning exploring the hundreds of years of history surrounding them. Being able to step foot in a real part of our justice systems extensive history is a unique opportunity unlike any other.
Speaking after their visit, one of the teachers had some fantastic words to say:
"The students thought it was brilliant! – they found it absolutely fascinating, and I am really grateful for having had the talk and tour from Maurice – he was excellent and his stories and the case studies he described were very interesting. It sparked some really good conversations back at school and gave the students some real insight into the punishment and the prison system."
Wiltshire College were another fantastic group of students with three groups spanning 3 days. With all 3 groups taking part in our In-Cell Experience, an interactive activity giving a real perspective of a prison cell, one group (we won't drop names!) had a total of 0 escapees! This could be a new record for our Educational Visits, but even so the students had a fun time trying to work out the clues.
Tour Guide Jeremy, had a brilliant afternoon with Coleg Gwent who visited us towards the end of the month. A group of Psychology and Criminology students, engaged thoroughly throughout their 90 minute tour, volunteered some great feedback of a successful day and another trip being planned in the future – not even the folding up of their jumpsuits overlooked by a Prison Officer put them off!
After such a fantastic start to the new year, we are all looking forward to welcoming thousands more students through our gates over the coming months and with the arrival of our new Education Behind Bars programme, we expect 2023 to be the best year so far for our School Visits.
Find out more about this fantastic programme, and get in touch with our Sales Team who will be more than happy to help in shaping your next Educational Visit at Shepton Mallet Prison.