Shepton Mallet Prison Challenges Hen Parties with New Escape Rooms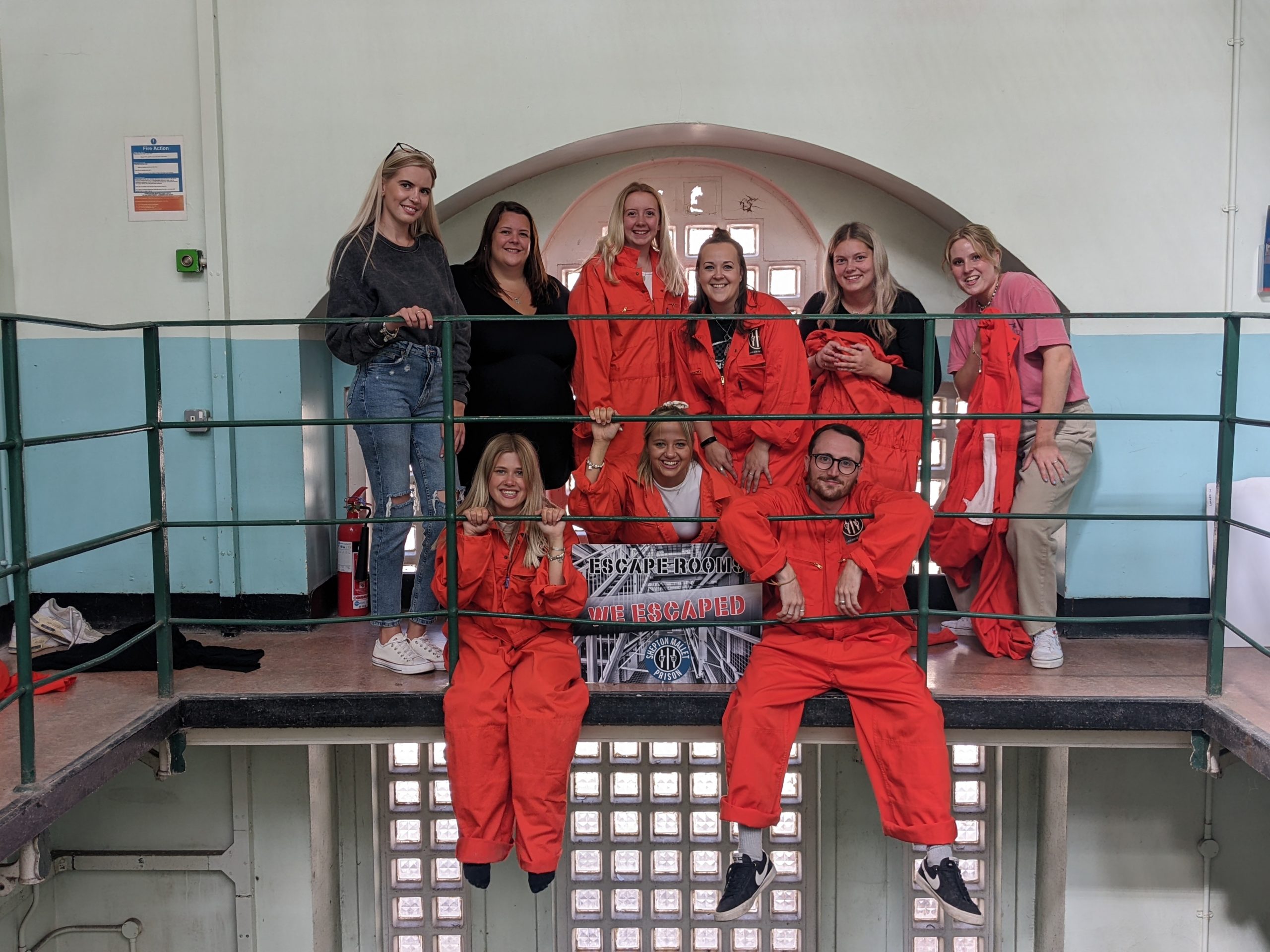 With the launch of our brand-new escape rooms over the summer holidays, the public took to these in full swing, and it wasn't long before we welcomed the first private party to test them out.
Midford Road Nursery were our challengers. A group who were definitely up for a laugh, they introduced themselves through their horrific crimes, not least of which were the dreaded "windy pops" and the shooting of a man in Rio with a nerf gun.
The jokes and banter lasted throughout their incarceration, with one particular troublemaker being cuffed (with glee) due to her mischievous ways!
At the end of it all, only one group were able to claim their victory. But the losers didn't stay frustrated for long. While pleased to get out of their jumpsuits because it was "hot in there," the groups chatted away over a glass of Prosecco, discussing where they went wrong. Both teams thoroughly enjoyed their experiences.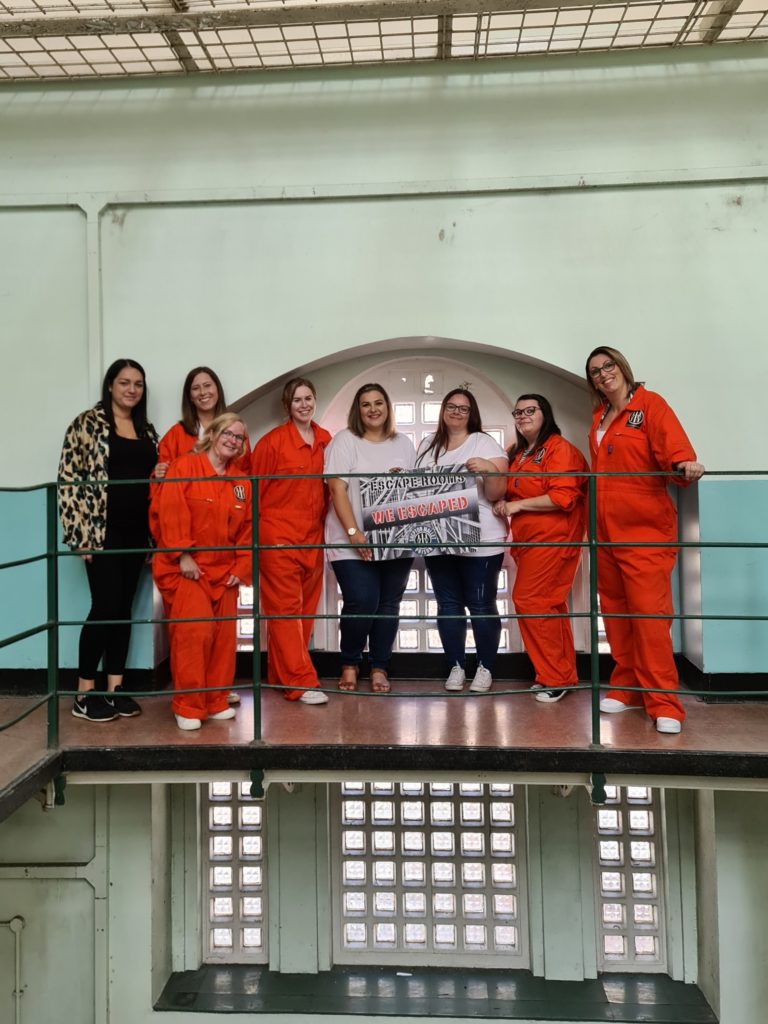 Heading into September, we welcomed some hens coming in with a variety of rather questionable crimes! Tasked with escaping their cells before going on a Ghost Tour of the prison, this group of snitches dropped each other in it throughout being processed. There was plenty of teasing throughout their escape, but they worked together for all the groups to escape their cells.
The group then enjoyed a Ghost Tour. Intrigued by the haunting stories of the different areas of the prison, these hens were also very interested in what life was like behind bars throughout the centuries, admiring our interpretation spaces, the art painted on the walls by former inmates and some even dared to crawl through our 'hole in the wall,' leading to the 1600s cell.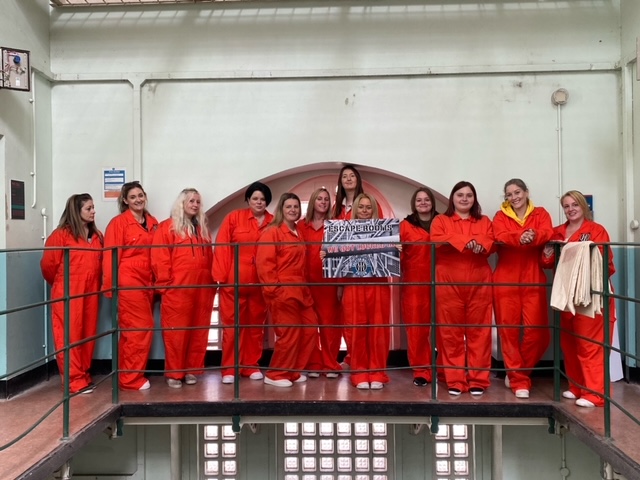 Finishing off the summer season was another giggly group of hens. With crimes such as "kidnapping partner who is still in the cupboard", "hen do participation" and "serving life for marriage" (confessed by Emma, the bride-to-be!), the hens were loud and proud of their
crimes and this energy and volume followed them into their cells, which they tackled with enthusiasm, although receiving some unfortunate results.
None of the groups made it out, so they can all look forward to serving their sentences cleaning the many toilets around the prison. Although unsuccessful in their escape, we did reward them with a glass of Prosecco each for their efforts!
As the spooky season looms, we wait to see who will dare take us on as the nights draw in and Shepton Mallet Prison takes on an ever-ominous vibe.
Book your special event like no other here.