Shepton Mallet Prison Honours a Significant Milestone – 10 Years Since Closure.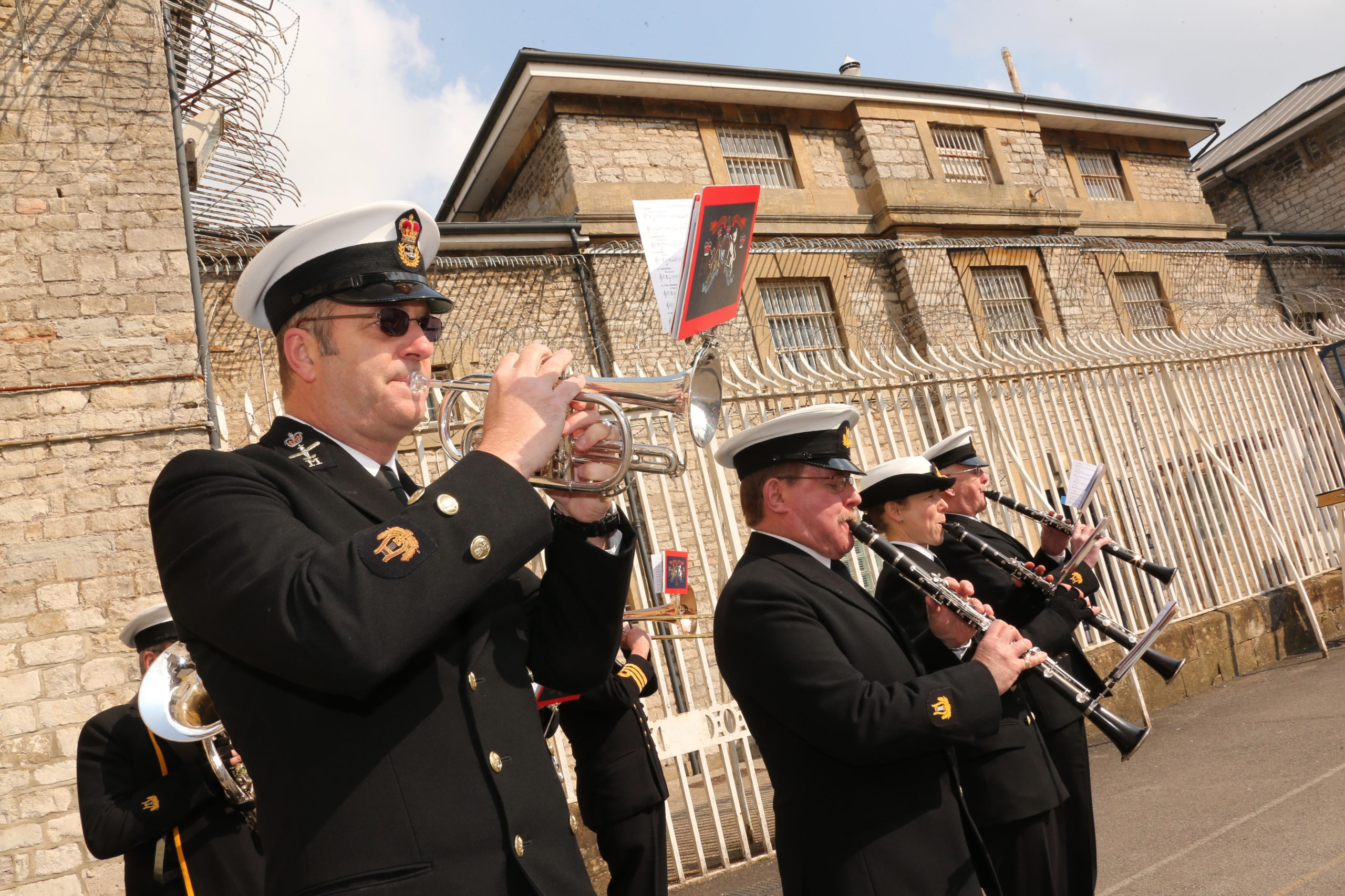 10 years ago, on 28th March 2013, the Ministry of Justice carried out the decision as part of the national reorganisation of prisons, to close seven "old and uneconomic" public-sector prisons in a bid to cut costs.
On the date of Shepton Mallet Prison's closure, the closure ceremony was attended by officers and staff, past and present, the Bishop of Bath and Wells, Veterans and serving personnel of MTC Colchester, representatives of the US Armed Forces as well as family and friends. The final act of the prison closure was the handover of the Union Flag to the last governor. The event was also marked by a fly past of a Royal Naval Lynx Helicopter from RNAS Yeovilton and an hour and a half peal from the local church bells. The staff, who marched to parade just inside the main gates, accompanied by the RNAS Yeovilton Volunteer Band, were then dismissed, as a memorial of their years of service at the then 388-year-old prison.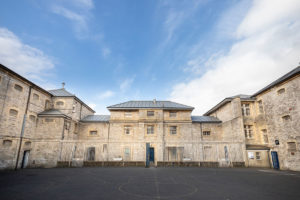 Amongst those due to be decommissioned were HMP Bullwood Hall in Essex, HMP Canterbury, HMP Gloucester, HMP Kingston in Portsmouth, HMP Isle of Wight – Camp Hill Barracks, HMP Shrewsbury and HMP Shepton Mallet in Somerset.
Whilst five of the seven prisons remain derelict to this day, unused and neglected. Shepton Mallet Prison was given a new lease of life when entrepreneur Joel Campbell made it his mission to develop the prison into a heritage-led tourism attraction. With the vision and aim of protecting, preserving and promoting Shepton Mallet Prison, by educating, engaging, and immersing visitors on a journey behind bars at this iconic heritage site.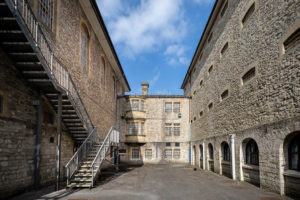 Today, Shepton Mallet Prison is The World's Oldest Prison and holds a number of titles, including: The Worlds Most Haunted Prison, Home of Britain's Artefacts and Historic Documents during WW2, American Military Prison, British Military Prison and once home to Ronnie & Reggie Kray who were incarcerated in the 1950's.
The vision for Shepton Mallet Prison is to become a World Heritage Site.
The team at Shepton Mallet Prison pride themselves in playing a part in delivering the vision, amongst which, many former Prison Officers that bring with them a wealth of knowledge on what life inside was like pre-2013. Visitors can now experience the realities of prison life, shining a light from the Jacobean era to modern day.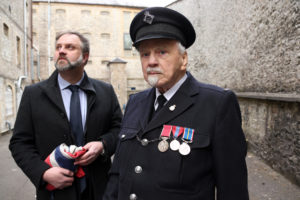 Had the site not been secured by Joel Campbell and driven by the vision, Shepton Mallet Prison would have been abandoned, turned into housing and all of the important history and heritage would have been lost with it.
We would like to share our sincere gratitude and recognise all the hard work and dedication carried out by the former staff at HMP Shepton Mallet Prison during its 388 years of service.