Shepton Mallet Prison – Educational Article June 2022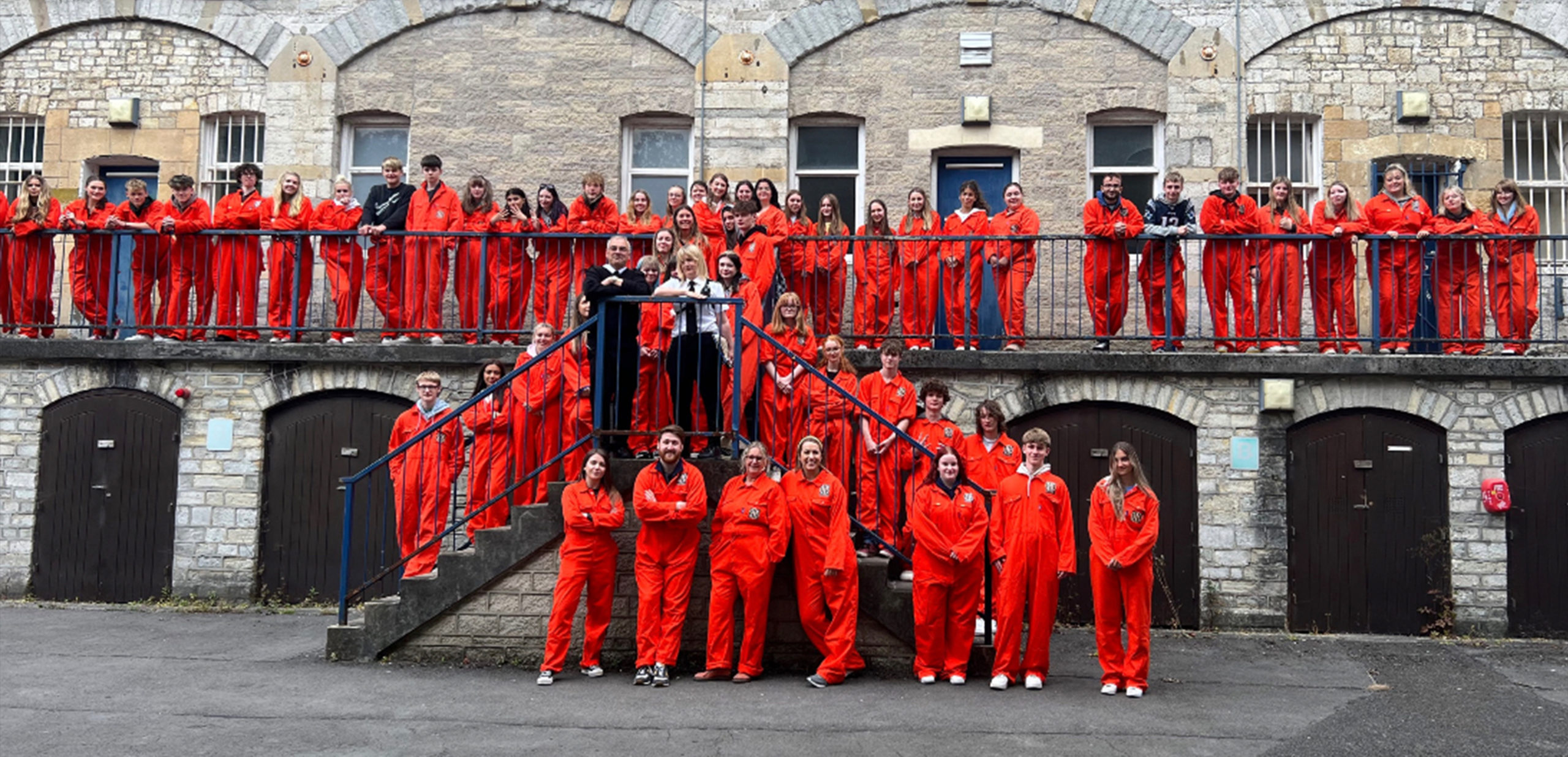 June was an exceptionally busy month for Educational Tours having been visited by 174 Primary School students, 356 secondary school students and 225 sixth form students. With over 750 students visiting made June our busiest month thus far for Educational Tours.
All of our Primary School visits, despite their young are, remained engaged throughout their experience at Shepton Mallet Prison and students asked lots of questions, with often 2 hands from the same individual going up at the same time in their urgency to ask their questions. They were particularly fascinated by treatment of Victorian prisoners, especially floggings and slopping out.
As expected, we received lots of interest from this age group in Paddington 2 which was filmed at the prison.
We lightly delve into the darker side of prison too and this led to one student wanting to know if the body in the morgue was real. Of course, it was a dummy and officer Maurice let the student have a look to ease his mind.
All primary students were given the challenge to walk around the exercise yard in silence as prisoners would have done in the 1800's. They were all very impressive and achieved the challenge.
We've included some of our favorite questions asked by Primary School students this month:
· "Did prisoners wear their own underpants?"

· "Are there Americans still in that large green container?" – After being told about the US military history at Shepton Mallet jail during WWII.

· "When did the prison first open?'"- Given the answer of 1625, one pupil asked Officer Monica, "Did you work here when the prison first opened?" Monica was rather alarmed to think she looked 397 years old!

· "Where are the ghosts? Can we talk to one of them?"

· "Can we go to the souvenir shop now?" – As soon as they arrived

· "Why is there all that barbed wire?"
Kingfisher Primary school even brought their head teacher with them. He joined in with the Prisoner Experience, changed into a bright orange jumpsuit to receive raucous laughter and applause from the pupils.
Students from King Arthurs School were fascinated by the Krays and all knew who they were. They also wanted to know about the ghost stories and went very quiet on A-Wing having been told all about the 'The White Lady.'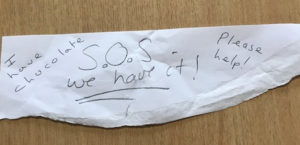 Chew Valley School arrived as a party of very lively group of 160 Year 9 students. Officers were all pleased to have whistles that although not liked, quickly enforced silence. They completed The Cell escape in teams of 5 and most escaped successfully, some whilst singing and dancing in the cells in an attempt to keep moral and teamwork up. Whilst another team tried bribing an officer by passing a note under the cell door.
Burgate School's Year 12 students were studying Sociology and Psychology and were shocked at the execution shed. Their next study module will include a debate on the death penalty so they all felt it gave them an insight that would be useful.
We were left with some beaming testimonials at the end of the month:
"Thank you for our visit this morning. The children (and adults!) enjoyed it very much and felt that we all learnt a huge amount. Please pass on our thanks to Maurice who was incredibly engaging and informative. I'm sure we will be back with another group in the future.'" Box Primary School

"Thank you so much for having us we had a wonderful day. The organisation was perfect and you were so flexible. Thank you for incorporating Travel and History into the talk. The tour was perfect for our History GCSE and really brought learning to life for our students.

Will be in touch soon with a date for next year" King Arthurs School