Shepton Mallet Prison Hosts Hens, Local Businesses & Friends Private Parties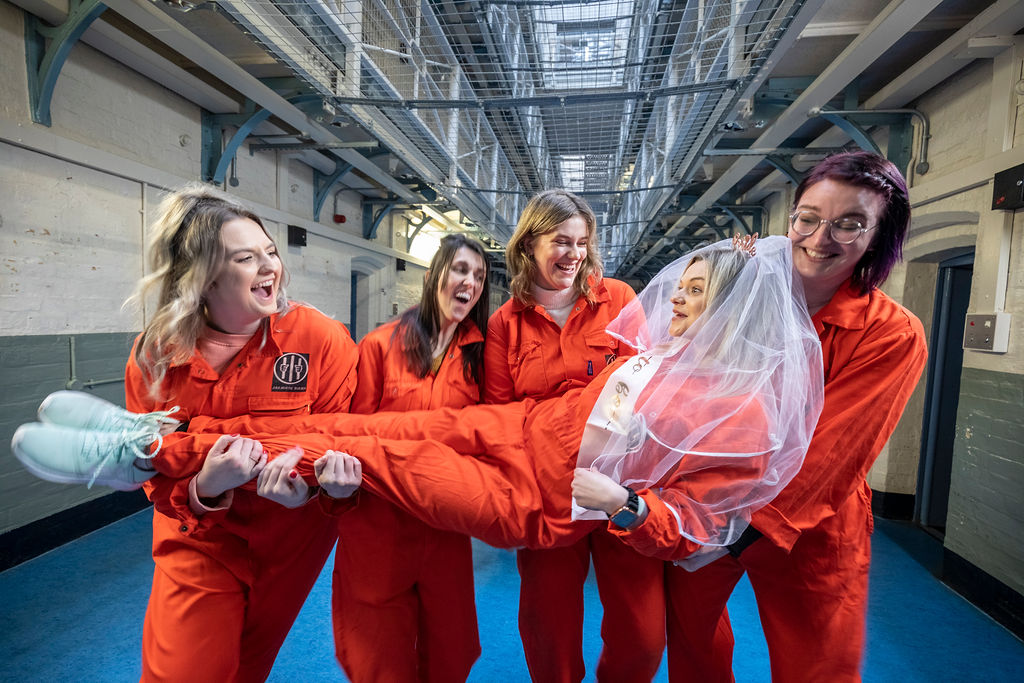 Squeezing their hen do into the very end of May, a lovely group of ladies faced one of our officers and braved our escape rooms. Chomping at the bit, they enthusiastically tackled the puzzles. Sadly though, not all of them were able to escape in the end, but nevertheless, our somewhat homicidal hens enjoyed their time in prison.
On the 11th, a very fun and jolly evening was had with the staff from Tincknell's Heating.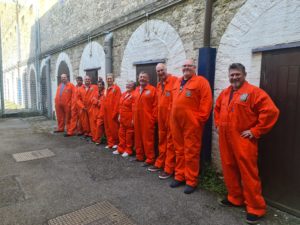 They started with a tour of the prison and naturally, being heating engineers, our Victorian heating system caught their eyes. They asked plenty of questions about the prison and were surprised, and on occasion shocked, by some of the facts about the prison's history, as well as some of the facts about prison life.
Once they'd completed the tour, the inmates were processed and confessed perhaps the most intricate crime ever committed on one of our events, which was failing to change the flexible oil line during a boiler service! They were then taken to their cells to complete the escape rooms. There were cheers, there were jokes and there were some very confused heating engineers. There was even talk of whose trousers were to be used to brew the hooch!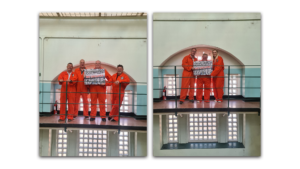 Two of our groups made their escape (one group just managed to enter the final code a split second before the final alarm went off). Sadly, one group will be remaining with us behind bars for the foreseeable future. Perhaps they'd like to take a look at our radiators!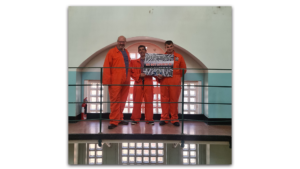 They followed up with some wonderful feedback:
"You and your team worked very hard and provided a very memorable day on Saturday. Everyone loved it and will be a treasured memory for all. We look forward to holding our next event with you in the very near future."
We also played host to a midweek, mid-June party – with a group of friends enjoying a sunny week of activities together.
First up was the Prisoner Experience, where there was a diverse offering of murderers, drug smugglers, arsonists and even an armed robber after some clay pigeons!
They were all jump suited and marched (much to their surprise) out of the prison and up the hill to the workshops, ready to test their wits against their Hunter in Turf Wars.
After an hour, they returned looking like they'd worked up quite a sweat, but were very happy to have won. They sounded like they'd certainly dedicated themselves to the effort, with one declaring "I didn't think I'd ever have to leap-frog a wall"
After a well-deserved and refreshing drink of water, they were then taken on a tour of the prison. They loved learning about the history and asked many questions of all varieties and you never know – we may see them back for an overnight stay!
"We had such a fantastic time… Such a great idea and was by far the funniest thing we've done as a group."