Shepton Mallet Prison – Productions to Date Article August 2022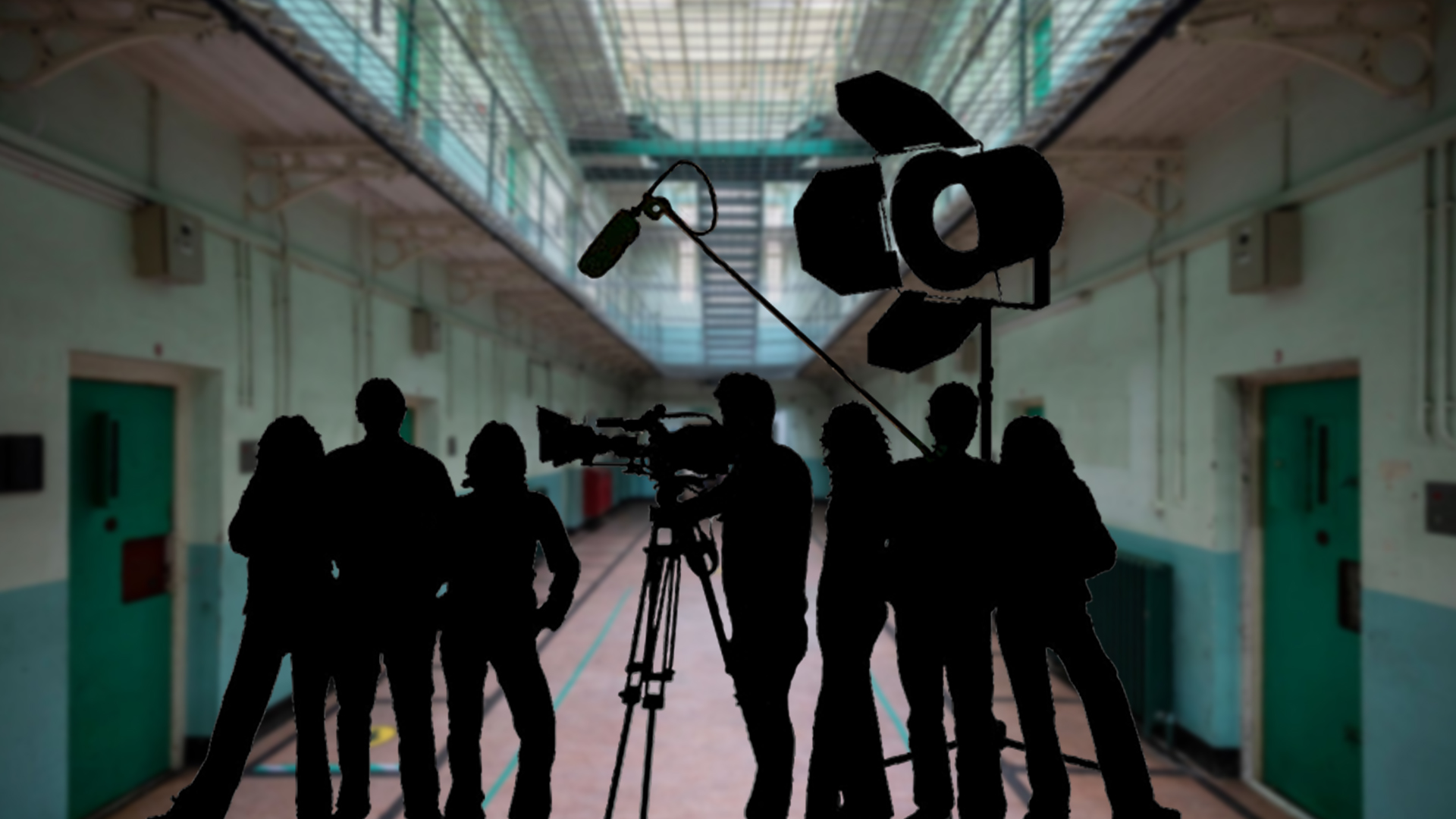 Since becoming a world-class, heritage-led tourism attraction in 2017 Shepton Mallet Prison has been the prison home to a variety of exciting productions. Being such a unique setting has allured the film industry – it's not common to be able to create a movie set inside a real prison. This means we have been lucky enough to have met many actors and famous faces, sometimes even snapping a few photos!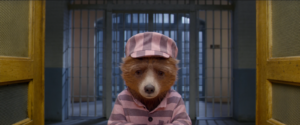 One of the very first productions we welcomed was 'Paddington 2,' filmed just before we opened our gates to visitors back in May 2017. The two establishing prison shots that saw Paddington behind bars came about when he was wrongly convicted of theft. Our favourite marmalade-loving bear does become exonerated, and the film has a happy ending.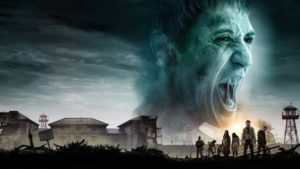 'Inmate Zero' was also filmed for 6 weeks in May 2018. This Horror/Thriller takes place on an isolated island after a medical trial in an international detention and medical facility results in a zombie outbreak. The prison scenes were of course shot at Shepton Mallet Prison.
During filming for 'Casualty,' a BBC One Drama series about the patients at Holby City Hospital's emergency department, the riot scene in C-Wing saw the team setting fire to numerous rolls of toilet paper!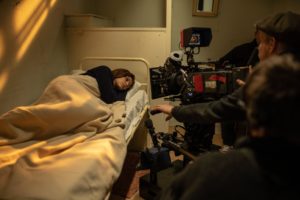 April 2019 brought the filming of 'The Trial of Christine Keeler' a Drama series based on a chain of events surrounding the Profumo affair in the 1960s. Shepton Mallet Prison's Visits looked amazing dressed to suit the era.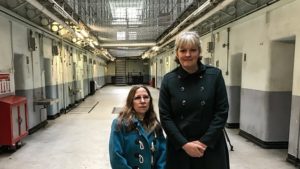 BBC One series 'Murder Mystery and My Family' filmed Episode 8 of Series 4 in which barristers Sasha Wass and Jeremy Dein explored the story of the Bath Wife Murderer and whether he was guilty or not. Henry Dainton descendants helped in researching for this production.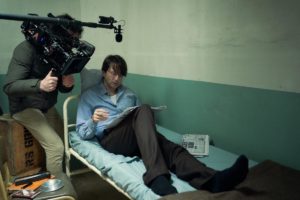 'DES' the TV mini-series featuring David Tennant as Dennis Neilson, a serial killer who was arrested after the discovery of human remains which had blocked a drain near his London Home. Charlie, Shepton Mallet Prison's Manager, met David Tennant in his dressing gown after a scene in which his character had completed a dirty protest. Although, this scene wasn't shown in the final cut.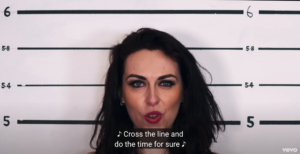 The entirety of the music video 'Break the Rules' by Midnight Skyracer was shot in many different areas of Shepton Mallet Prison. It features the band with some superb shots of the jail executing fantastic musicianship. The full video can be watched on YouTube.
The TV Mystery mini-series 'The Pale Horse' starring Rufus Sewell and Kaya Scodelario features scenes that use Shepton Mallet Prison's Chapel corridor as a police station and extras were hidden in the Chapel's toilet waiting to be shot as if waiting in any ordinary room! The series was broadcasted in 2 episodes and is loosely based on Agatha Christie's novel of the same name.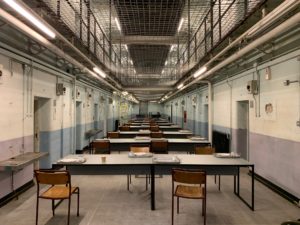 October 2021 saw the filming of 'Grantchester' at Shepton Mallet Prison. This ITV Mystery series dressed the prison and made it look amazing, taking the staff and crew back in time. In this series a Cambridgeshire clergyman finds himself investigating a series of mysterious wrongdoings in his small village of Grantchester.
The 2021 comedic TV series 'The Outlaws' with Stephen Merchant – who all our staff describe as 'extremely tall,' features Shepton Mallet Prison. One of our staff members, Nicola, was having a conversation with the lead character, Charles Babalola, and told him that "He would go very far in his career!" Not realising that he had already done very well for himself. Luckily, the two of them laughed it off.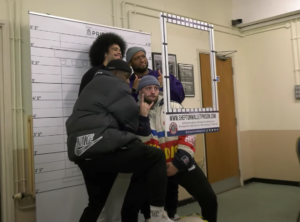 As well as having many traditional productions, we've also played the set for numerous YouTubers looking to create some unique content – we are the world's most haunted prison after all. One of many are the creators behind the channel TGF Bros. Our team members Charlie and Nicola both made their feature in the final cut. You can watch the full video here.
We can't wait to see what else this unique, historical setting brings in the world of productions!