Shepton Mallet Prison Hosts Paranormal Investigators for a Chilling Experience Behind Bars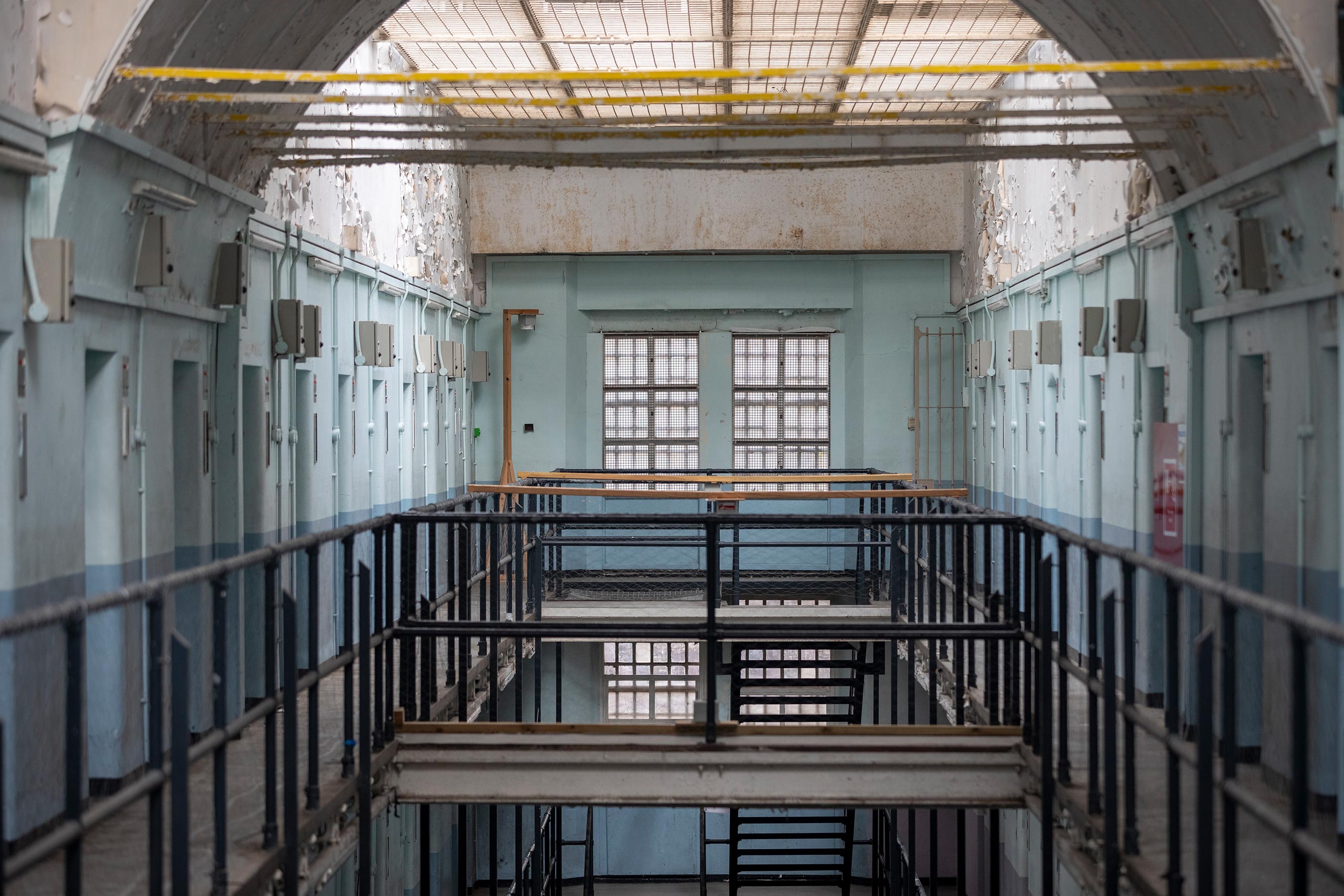 Throughout September, we've had the pleasure of welcoming a variety of different Paranormal Investigators behind bars at Shepton Mallet Prison; teams from Haunted Happenings, Team Spirit UK, and an event hosted by the Psychic Medium, Dean Harding.
Haunted Happenings, regular visitors here at Shepton Mallet Prison, visited the site on three occasions during the month, with more than 100 guests joining the team across the three nights.
Their second event this month, held on Saturday 24th, was particularly eventful. You can read the full report on their Facebook page, but the highlights included experiencing significant changes in temperature and dark shadows appearing whilst guests took part in a Vigil Workshop early in the evening.
A couple of guests even reported the feeling of being touched; one on their elbow, and another on their upper arm, describing it as though a blood pressure cuff was inflating!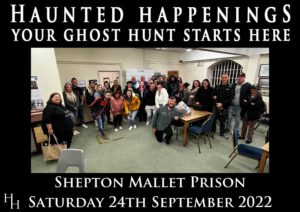 Earlier in the month the country entered a period of official mourning after the passing of Queen Elizabeth II. Many will argue that this heightened sense of emotion can in turn generate more energy during investigations; this may have been the case during the weekend immediately following the news.
Team Spirit UK, a private group who visited on Friday 9th September, certainly found this, as did Ann, the Night Supervisor looking after the site for the night.
Early during that night, whilst the group were spread across the site exploring, Ann experienced crashing and dragging sounds coming from the Prison Visitor Area toilets; firstly, from the ladies, then from the gents. Expecting to find the bin or hand towel dispenser scattered across the floor, thus explaining the noises, she found nothing out of place. Later, whilst her back was turned, Ann's book was knocked to the ground.
But it didn't stop there…
During the night Jack and Max, two members of the team, had spent time on B-Wing. Jack had taken a photo of Max, who had been standing on the top level of the wing, with Jack standing on the lower level looking up. They were astonished by what they saw in the photo. Although no one else was in the wing, a figure can be seen standing in front of a telephone booth further down the wing.
Take a look for yourself: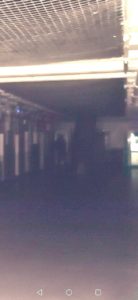 After 3am, the team were all but ready to call it a night. As Ann was finishing locking up and packing away, two whistles were heard. The first came whilst in the centre of the Prison Visitor Area whilst with the remaining members of the team, and the second just as Ann turned off the last light to leave for the night.
As the nights draw further in and with Halloween just around the corner, we are expecting further nights of unexplained happenings and strange sightings coming soon!
To visit us to explore the paranormal at Shepton Mallet Prison please see here.