Educational Visits in February 2022
We have had another fantastic month, with new and returning schools and educational communities visiting Shepton Mallet Prison throughout the month of February. As always, it is an absolute joy to welcome educational tours through our giant gates.
At the beginning of February, we placed Ridgeway School & Sixth Form behind bars, they enjoyed and succeeded in completing the escape room and managed to ask plenty of questions, challenging Officer Monica's knowledge.
We then 'locked up' Northgate Primary School with Officer Maurice taking the lead. To Maurice's absolute delight, he received a package from the pupils of Northgate a few days later, which consisted of each pupil writing a letter, thanking Officer Maurice for such an awesome visit. The most popular story that the kids referred to in their letters was, of course, about the sanitation in the cells; after all, who doesn't like talking about poo?!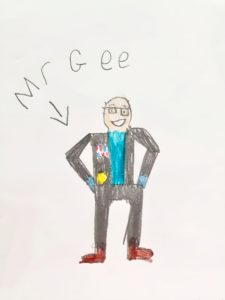 Then, finally, we escorted Barton Peveril Sixth Form College, Downside School and Wiltshire College through the wings. Barton Peveril wanted to focus the tour around learning English History, Criminology and Law, but of course their favourite stories were about the ghosts. In fact, several questions arose about the morgue, and about the children of past female prisoners.
Downside School seemed severely shocked by the details of the executions and unfortunately, only one group successfully completed the escape room. The others are ready for collection now!
Wiltshire College, studying Criminology and Law, were fascinated by the Krays and their "vacation" here. However, found details of the Victorian flogging and birching punishment, as well as the prison diet, quite horrific. They were also surprised by the differences between Victorian and modern prison life.
We can't wait to see what March brings us, see you next month!