The story of WWII Veteran & ex-inmate at Shepton Mallet Prison, Bernard Benedict James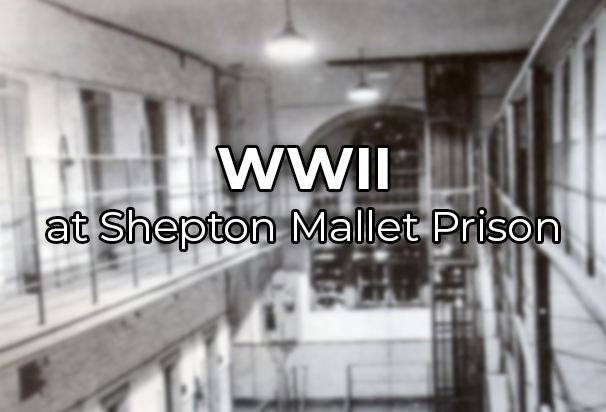 From 1942 to 1945 Shepton Mallet Prison was used as an American military prison and held many soldiers during this time. Bernard Benedict James was one of these prisoners.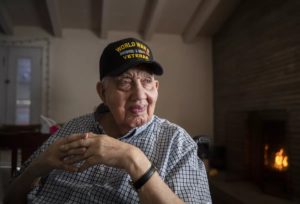 Pictured: Bernard Benedict James, shown at his La Mirada home.
(Allen J. Schaben / Los Angeles Times)
Bernard was born on February 7th 1921, his mother's Creole family came to the United States from Haiti and his father was half black and a quarter Cherokee. Bernard attended the Illinois institute of Technology and worked as a junior engineer draftsman.
Bernard was drafted in 1943 and served as a technician in the US Army. He explained that, in June 1944 he should have been part of the U.S Army that stormed the beaches of Normandy in France for D-Day. But the Army had something else in store for him and 17 other soldiers.
Over 77 years ago James spoke up on behalf of his friend and fellow soldier, against a white commanding officer. For that simple act Bernard and 17 other black soldiers were court-martialed and sent to Shepton Mallet Prison.
"I had spoken up on behalf on my friend, who was demoted on the spot. Which was not according to Army code" says Bernard. "He was told to remove his stripes" according to court transcripts. Several other soldiers handed in their stripes as a protest, all were black soldiers and all were court martialed and convicted after a hasty trial. "A kangaroo court," recalls Bernard.
Bernard was sent to Shepton Mallet Prison, where he was ordered to sort through the clothes and personal effects of soldiers who had been killed on the battlefield. He served a year at Shepton Mallet Prison, before being moved to Rikers Island in New York and later to a prison in Terre Huate. Bernard was released in 1947 when he was honourably discharged from the Army. His discharge papers show that his service was docked from the time of his incarceration.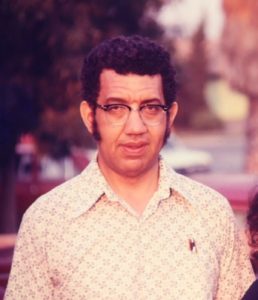 Pictured: Bernard Benedict James in 1972. (David James)
Bernard and his family have worked tirelessly to clear his name since the 1980's. Both he and his son have written to the Army several times over the years but never heard back until more recently, and although justice was on the horizon, James sadly did not live long enough to see a full correction of his service record.
Bernard Benedict James died in his La Mirada home, in his sleep 18th July 2022, just 6 months after his 101st birthday.
We remember him for who he was, his legacy and his years of honourable service.
Reference: Los Angeles Times Article titled 'Labelled a mutineer during WWII, this 101-year-old Black soldier went on to the stars' by Nathan Solis.