Art Behind Bars ~ Prison Residencies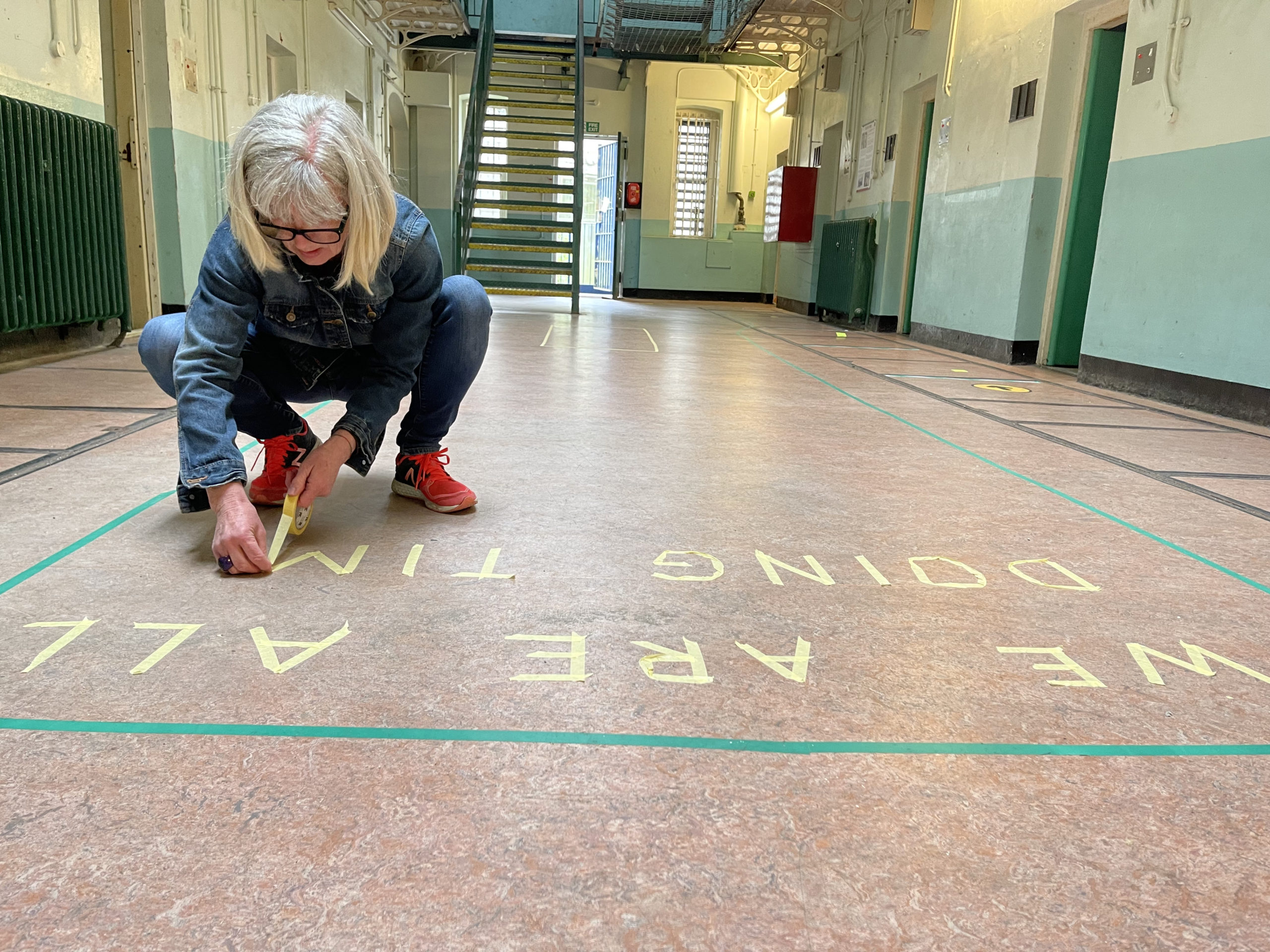 Prison Residencies – artist residencies at Shepton Mallet Prison
18 Sept – 3 Oct
Shepton Mallet Prison is delighted to announce and launch 'Art Behind Bars' – which will be running from 18th September to 3rd October – a cocktail of exhibitions inspired by the building and it's place in our social history. This is no normal art exhibition – it is a living and breathing event and one visitors can totally engage with/immerse themselves in.
A group of artists have been inspired by the historic records of Shepton Mallet Prison, including "crimes" such as being a Suffragette or the theft of butter.
The artists will be spending time in the prison to create work inspired by the building and its history.
The thirteen artists – all women – will be based in the cells of C-wing in the 400-year-old prison.
C-wing was formerly the women's wing of the prison, and the artists have been inspired by aspects of its history, including the imprisonment of Suffragettes, the prison's unofficial postal service, the effects of incarceration on women's health, and the severity of women's sentences compared to men's. Each artist has been allocated a cell, where they will be based for their residency.
The residency's theme of 'confinement' has resonance with the current pandemic and the situation of some of the participating artists, who are disabled and have rarely left their homes over the last 18 months because of shielding restrictions. Prison Residencies aims to empower these women to take part in a residency programme at a time when they might otherwise be excluded because of their vulnerable status.
For some of the artists, Prison Residencies will be a 'live in' experience including overnight stays in the cells. Others will participate remotely while they are confined to their homes. The programme will provide an opportunity for these women to have their voices heard, and to share the stories of women who have experienced confinement in the past.
Working with a range of artforms, including textiles, film, writing, sculpture, and paper art, the artists will be resident in the old prison building for 16 days. During this time, visitors will be able to talk to the artists and see work in progress.
This exciting exhibition is suitable for all ages with something to enjoy and be inspired by for both adults and children.
Entrance to the exhibition is free of charge with booking in advance advisable. To book your tickets please go to the booking page.
Whilst visiting the exhibition why not extend your time behind bars and take in the rest of the prison with a guided or self-guided tour or even take on the challenge of an escape room in a real cell? To book tickets to visit the prison please go to our tickets page.
There is a museum and shop onsite and hot and cold refreshments are available.
If you have an event you'd like to host at the prison please visit our contact us page.