Shepton Mallet Prison challenges corporate groups to our escape rooms for team building activities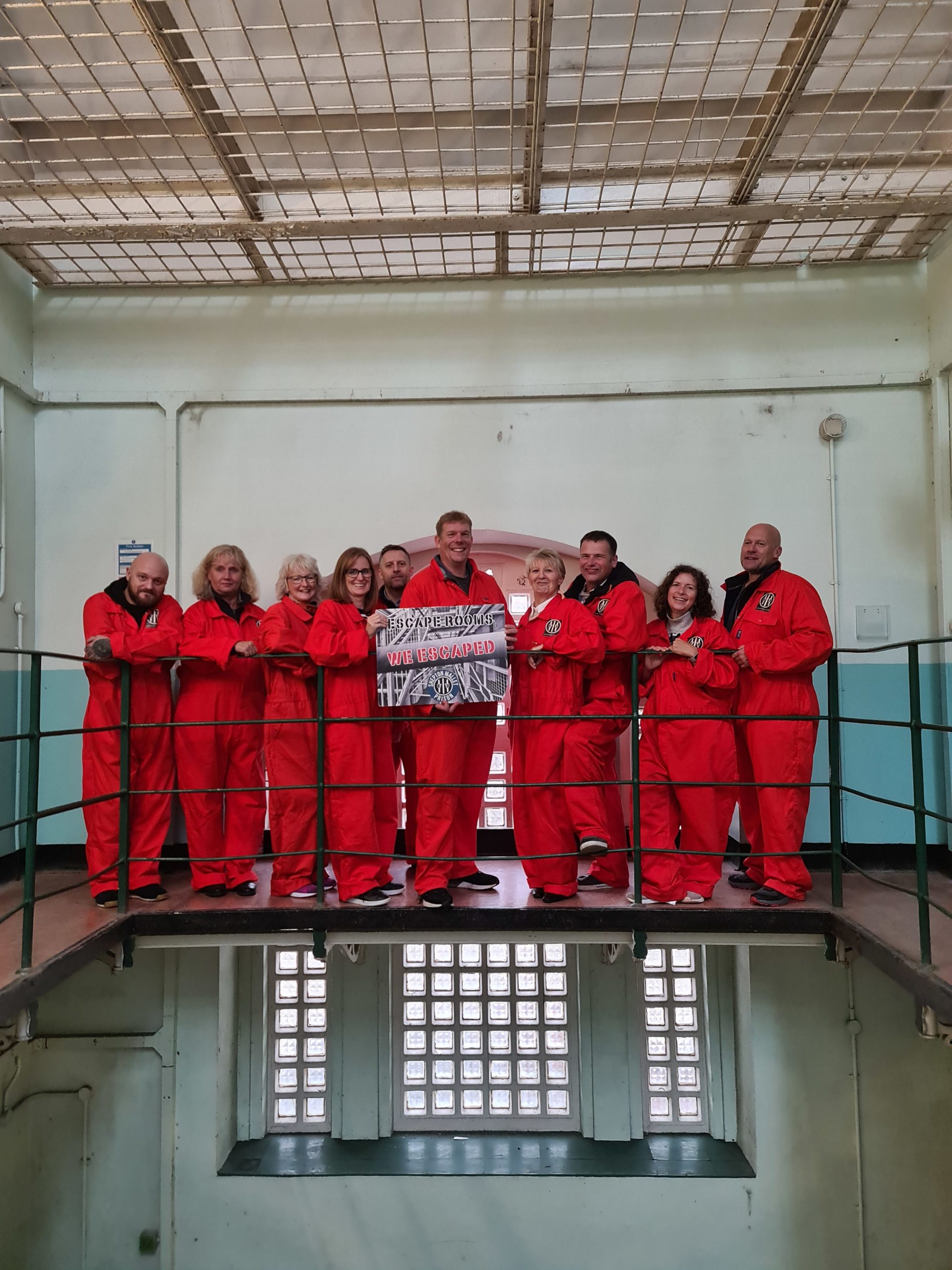 We were delighted to host numerous groups for corporate team building days at Shepton Mallet Prison throughout October, alongside hen parties and stag celebrations.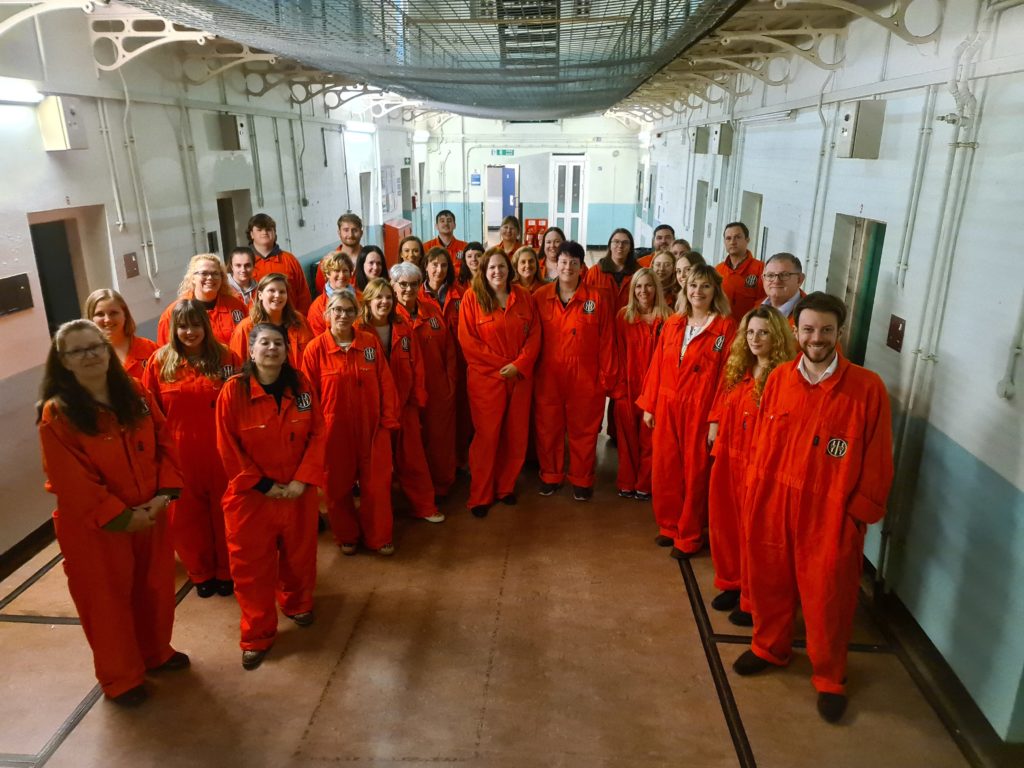 At the start of the month, we welcomed Chubb Bulleid through our gates. Over 30 unsuspecting participants had no idea they would end up behind bars as their trip had been kept a secret – imagine their surprise when finding out they had been sent to prison! Revelations over, the team set their sights on challenging our escape rooms. Once they had admitted to their crimes (the most unusual of which had hijacked a van of oranges!) and been processed into jumpsuits, the guests made their way up to the cells for a fun-filled team building experience. Who would fare better – those for The Cell, or those who dared take on The Hole in complete darkness?
Well, as it turned out, the team that took on The Cell all managed to escape, claiming their freedom. As for those that took on The Hole, the team summed the experience up with the following exchange with one of our Officers:
Officer Jenny: "How are you getting on in there?"
Team Hole: "Rubbish!" – At least they were honest!
Sadly, none of The Hole teams made it out, although one group was very very close, but had unfortunately overthought the last clue earning them an unsuccessful escape.
After being let out from their cells, the guests were taken to our visitor centre to enjoy some light refreshments, with the winning team being presented with an award by the group's organiser. And whilst not everyone managed to 'escape', they all enjoyed their time behind bars at Shepton Mallet Prison.
The team behind TePe Oral Hygiene Products Ltd also joined us behind bars to take on our escape rooms. Despite it being a very gloomy day, their spirits were high. They enjoyed lunch, with not a crumb left, before starting their corporate team building experience. And as the demeanour of their officer changed from 'off duty' to 'on duty' – "Ooh, no more Miss Nice Officer," commented one of TePe's team members.
Their crimes included drugs, the shoplifting of Prosecco, embezzlement and fraud (from the finance department, no less!) and indecent exposure. One inmate did push the boundaries of terrible jokes:
"What did you steal?"
"Your heart"
"Oh dear…."
Needless to say, the officer wasn't swayed! She swiftly escorted the inmates up to the wing and read them their rights, before locking them up. The two teams did well, with the winners escaping in 30 minutes and the not-so-lucky ones escaping in 50 minutes.
'Miss Nice Officer' then reappeared and brought the guests back to the visitor centre, where they could enjoy their well-earned celebratory glass of Prosecco, our confessed Prosecco thief remarking, "Oh, I didn't need to steal it, then!"
Are you and your team looking for a unique corporate day out? Join us at Shepton Mallet Prison where we excel in crafting team building days to remember.